Product Description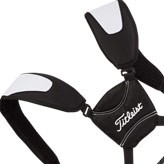 Strap System
Adjustable 4-point backpack style strap attachment provides optimum balance when carrying.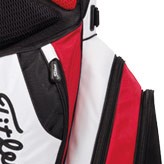 Hip Pad
Segmented air mesh hip pad for maximum air flow.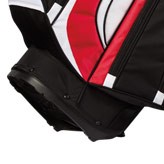 Dry Grip Bottom
Integrated lift handle with high balance point strap connections.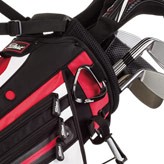 Rainhood and Towel Ring
Matching rain hood. Metal towel clip/ring.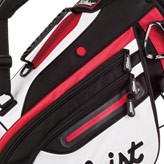 Apparel and Accessory Pockets
7 total pockets – 6 zippered, beverage pocket open. Velour lined valuables pocket with weather resistant zipper and key clip. Insulated beverage pocket. Umbrella strap.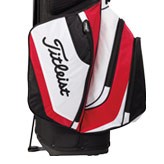 Additional Pockets and Lock Strap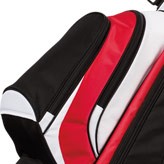 Ball Pocket
Two stacked ball pockets for extra storage of new and used golf balls.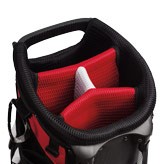 Top Cuff
4 way top with 2 full length dividers.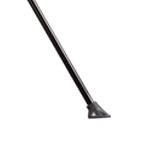 Stand
Stand mechanism integrated into top cuff to provide a solid platform when the legs are engaged. Leg lock strap keeps legs secure to bag when not engaged.